"The greatest happiness on earth is sitting in the saddle of a horse" – or sometimes it's just to know the right people. This is also the case with the riding club LRFV Köngen e.V.
Because after many years of makeshift repairs, it was decided that the horse stable had to be renovated. In addition to the conversion of the stalls, renovation of the drinking tubs and painting work, the lamps in the stable and the riding hall were also taken care of. They were decided to be replaced by LED lamps so that in future, electricity can be saved across the entire buildings.
However, reaching it with a normal ladder was impossible, which would bring us back to the right people. Maco-Tec employee Igor Klaric has known the technical director of the LRFV Köngen e.V. for several years through equestrian sport and was happy to advise on the equipment, suitable for height access. Eventually, a lifting platform was used in the stable for the painting work and lamps, as well as two more in the riding hall. The LRFV Köngen e.V. confirmed us that the whole process went smoothly and thanked us for the great help and service. We are grateful for this compliment and wish LRFV Köngen e.V. all the best.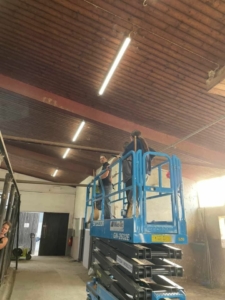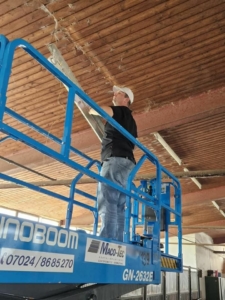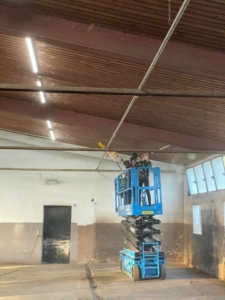 https://www.maco-tec.de/UP1/wp-content/uploads/hebebuehne_halle.png
1388
2204
MACO-TEC
/UP1/wp-content/uploads/logo.png
MACO-TEC
2022-11-20 13:27:00
2022-11-21 22:15:46
Where no ladder, there is a lift.